For grinding and polishing machines and manual processing on the polishing machine.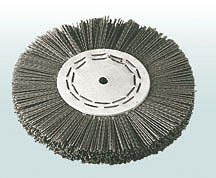 Round grinding brush
In synthetic bristles with embedded grinding grain. For deburring, keying and smoothing metal, hard plastics, rubber and wood.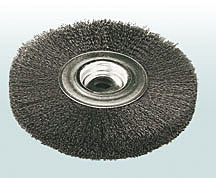 Round wire brush
For derusting, keying, deburring and similar of metals, hard plastics and wood.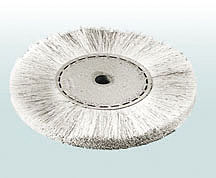 Round fibre brush
In Mexico fibre with cardboard core.